PITTSFORD ROTARY TO HOST KIDS TROUT FISHING DERBY
May 18, 2019
The Rotary Club of Pittsford will hold its 23rd. annual Kids' Fishing Tournament on Saturday, May 18, 2019 in Powder Mills Park at the Powder Horn Lodge from 8:00AM-12:00PM. Registration is from 8:00-9:00AM and is free for all kids age 15 and under.
The tournament runs from 9:00-11:00AM, followed by an awards ceremony and hatchery tour. Complimentary refreshments will be served. The Fish Hatchery at Powder Mills Park will stock fish for this event and donations will be accepted on behalf of the Riedman Foundation
For more information, click here for the Press Release or visit the Pittsford Rotary Club, or call/email tournament chairperson, Kevin O'Grady (585) 641-0668 or kevin@ogradyassociates.com.
To register, click here.
Click here for printable flyer.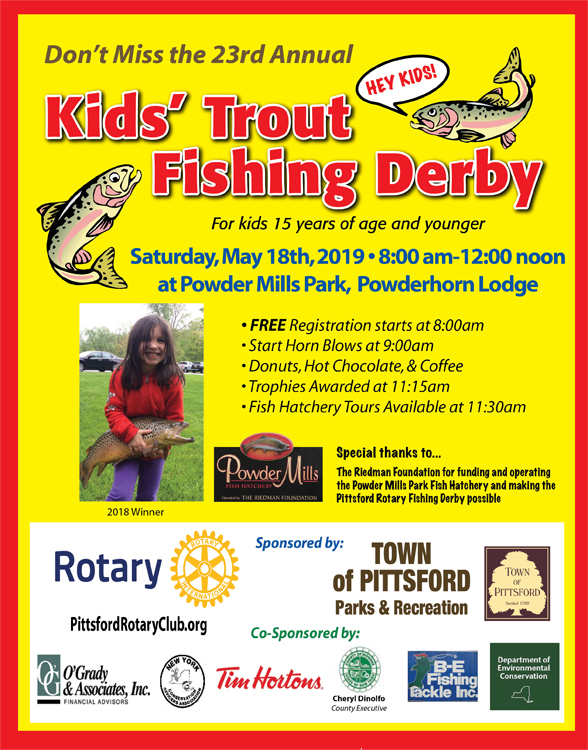 NEWS COVERAGE: 2019 Annual Riedman Foundation Trout Derby