The 82-year-old Fish Hatchery at Powder Mills Park was established in 1933 as a cooperative effort between the U.S. Bureau of Fisheries and Monroe County. It was closed in mid-December 2002 due to County budget cuts and then re-opened in fall of 2003 when the Riedman Foundation entered into a partnership with the County to provide funding for staff, maintenance and operational support, as well as make capital improvements.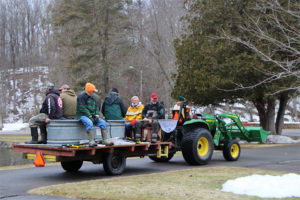 The Fish Hatchery at Powder Mills Park is open all year long. This popular family destination provides a unique opportunity to view several varieties of fish in various stages of development. Hatchery staff—on duty Monday through Friday from 7 a.m. to 3:30 p.m. and 9 a.m. to 1 p.m. most weekends— help provide an educational experience for visitors of all ages.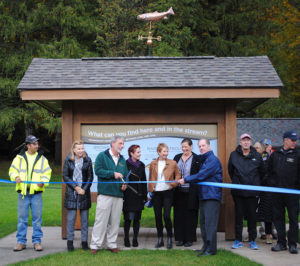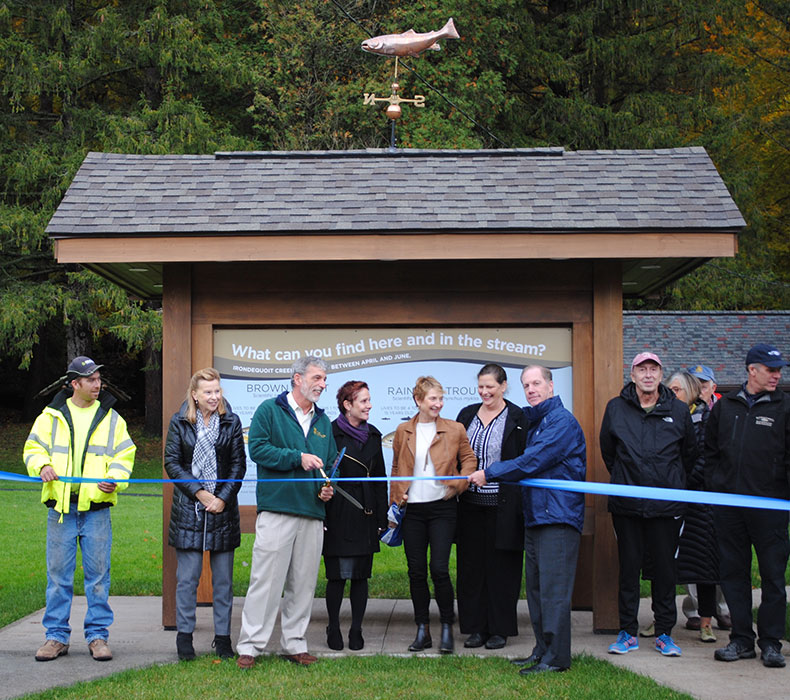 The Riedman Foundation, in conjunction with the Pittsford Chamber of Commerce and the Pittsford Rotary, held a ribbon cutting on November 2, 2018 to unveil a new kiosk at the Powder Mills Park Fish Hatchery. Click here for more information.